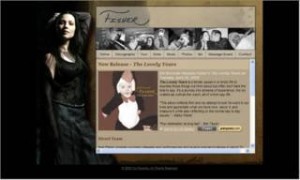 And while I'm on the subject of music, you **must** give Fisher at least a listen. I predict that once you do, you will be a new fan. I have been listening to their music since I first heard "I Will Love You" online. It's likely that you have heard them if you have watched any TV or movies at all in the last few years. Their new album is arriving in stores and online on April 26th. I have met them and they are nice people who deserve to get that big break. I hope this will be the one. Give them a try.
***Update 08/13/2014***
Due to the unprofessional, rude, and hateful behavior directed at me from both Kathy and Ron, I have decided I will no longer recommend them, nor purchase any more of their music.
You do what you feel comfortable with; just as I am.