Although I rarely read fiction anymore, one of my favorite books is, and has been, a piece of fiction that I first read somewhere around the 7th or 8th grade: Flowers For Algernon by Daniel Keyes. It is an excellent read. It's tear jerker with profound lessons. I see that Amazon has:
A softcover student edition: Flowers for Algernon : Student Edition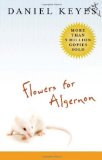 and a hardcover edition:New Windmills: Flowers for Algernon (New Windmills)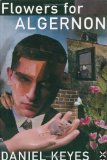 By extension, I liked the 1968 movie Charly (with Cliff Robertson in the role of Charly) except for a short bit of 1960's psychedelic rambling that didn't seem to fit in place.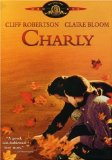 Charly
There was also a TV version titled "Flowers For Algernon" with Matthew Modine (a seriously under-rated actor, in my opinion) that was from around 2000. You might remember Modine from a few different movies, including: What The Deaf Man Heard, Birdy, and Jack and the Beanstalk – The Real Story. That TV version is apparently not available for purchase, however. I thought that it was true to the book and was worth watching.
I think I'll pick up the book and re-read it. It has been many years since I've read it; but it has stuck with me.