Daily Archives:
November 14, 2005
Monster aquarium set to make a splash
One of my favorite Celtic artists is Cathie Ryan. I saw her perform at Club Cafe in Pittsburgh and it was an excellent show. I just discovered that she is performing in Cincinnati this Thursday. If it wasn't such short notice, I'd try to make it to see her there. She has one of the most amazing voices of anyone I've ever heard.
Her newest album is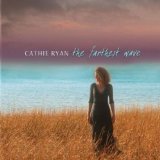 The Farthest Wave
I have her others (signed) and love them. I recommend her highly.